2018 Animal Prints Clothing Catalog
Shop our wide variety of Animal printed T-Shirts, adult and youth hooded sweatshirts, adult and youth zip hooded sweatshirts, crewneck sweatshirts, adult and youth long sleeve shirts, tank tops, and much more. We have designs with dogs, cats, wolves, tigers, horses, pandas, sharks, bears, lions and a whole lot more, as you will see as you scroll down.
Placing your order is as easy as 1, 2, 3: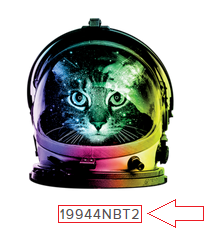 1. Please make a note of the Decal Code below the Animal Design you want to have printed (you can also right-click and Copy the Code BELOW the design, and then easily Paste it in the order form) - e.g. 19944NBT2.
2. Choose the type of apparel: T-Shirt, Adult or Youth Hooded Sweatshirt, Adult or Youth Crewneck Sweatshirt, Adult or Youth Full Zip Hooded Sweatshirt, Kids T-Shirt, etc.
3. Press the Add to Cart button, select your size and color, and in the field Code of Design input or Paste the code of the desired Design you would like to have printed - e.g. 19944NBT2.
Animals Decals that can be printed on ALL clothing colors (Both light and dark colors):
Animals Decals that can be printed on Light clothing colors Only (White, Light Pink, Light/Heather Grey):